Meet Dr Andrew Norwood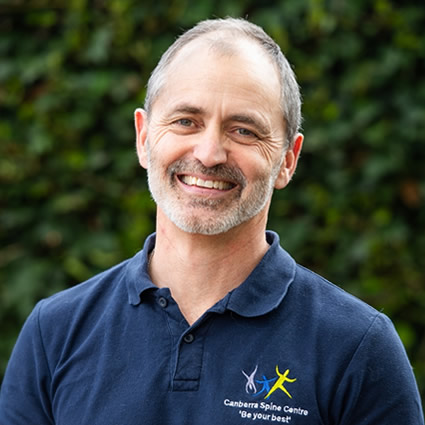 Dr Andrew has been passionate about helping people for as long as he can remember. His love for people, animals, and health care was always something that he wanted to pursue.
When he was in his teens, his father introduced him to his chiropractor, and Dr Andrew was amazed at what chiropractic did to help people recover from injury and achieve excellent health. Even after becoming a practitioner in 1994, he's still surprised at the miracles he sees daily!
An Education in Health
Dr Andrew graduated from Macquarie University in 1994 with a master's degree in chiropractic. After completing the full-time degree, he returned home to Canberra to run his own practice for 21 years.
During that time, he cared for thousands of people from their first day of life, paediatric care, to those who have had a full life. He has been a chiropractic mentor and a sought-after speaker on health topics in the corporate sector of Canberra.
Most recently, he returned to school to further his passion for all things chiropractic and graduated as an Animal Chiropractor (Animal Biomechanical Medicine). He has spent his life seeing the health improvements chiropractic gives to people, and now he can provide care to every member of your family.
Learn More
A lifetime of chiropractic care has kept him healthy and able to pursue his sporting passions of tennis, weight lifting, and rock climbing. Discover what it can do for you when you book a visit with Dr Andrew today!
EXPLORE OUR SERVICES

Dr Andrew Norwood | (02) 6257 9400