Animal Chiropractic in Canberra
Providing Quality Care and Optimal Health for Your Beloved Pets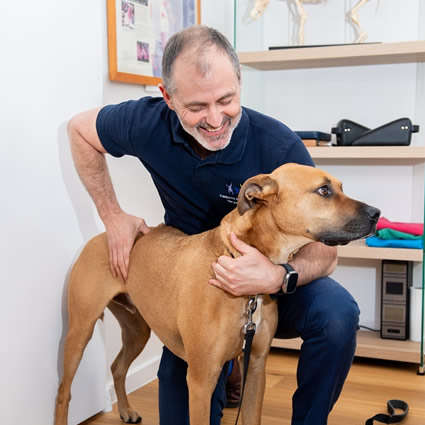 Have you ever considered chiropractic care or physiotherapy to address pain or improve your health? Well, now you can provide the same level of care for your furry companions! At Canberra Spine Centre, we offer animal chiropractic services, a valuable and emerging field that allows pets to achieve optimal health. With non-surgical and drug-free options, our animal chiropractic services provide effective solutions for correcting biomechanical, neurological, disc, and soft-tissue disorders, as well as rehabilitation programs.
Restoring Optimal Function and Rehabilitation
When animals experience trauma, injury, or degenerative wear and tear, their vertebrae can become immovable, leading to jammed joints and affecting the nerves in these congested areas. This interruption in communication from the joints to the brain and spinal cord may result in pain and loss of function.
NEW CLIENTS

Animal chiropractic aims to restore optimal function by gently adjusting affected areas of the spine and returning the joints to normal motion. Our care includes spine and joint adjustments, stretching, myofascial release, exercise programs, and rehabilitation advice. By addressing these issues, we help your pets regain mobility, reduce pain, and improve overall function.
Whether your pet requires enhanced performance, injury or illness management, or preventative care, our animal chiropractic services help make a positive difference in their life.

Animal Chiropractic Canberra ACT | (02) 6257 9400