Chiropractic Care
Chiropractic is a natural and
holistic care
method focused on you!
Our team
helps people improve their health and wellness levels, allowing them to live how they want to.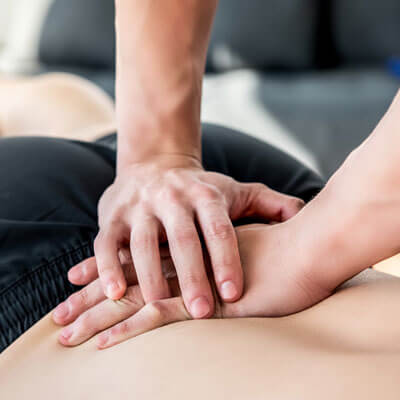 Back to Basics
Our chiropractors explain chiropractic to our patients like this: Our prime focus is the spine and nervous system. The nervous system controls, coordinates, and regulates the body. And that helps you be healthy and well if it's working correctly. Your spine is like a set of armour for your nervous system. If it's not aligned or moving properly, this interferes with your nervous system function. Our job as chiropractors is to find those areas of the spine and restore proper motion and alignment, so you have a properly working nervous system, allowing you to be healthy and as well as you possibly can be.
How We Help
Our doctors are all well-qualified in many different techniques to provide seamless care for everyone. Some of the techniques, therapies, and tools we use include:
Diversified technique
Drop piece technique
Sacral Occipital Technique (SOT)®
Webster technique (prenatal)
Activator tool
Spinal decompression therapy
Soft tissue techniques
Trigenics®
Denerroll
Physitrack®
Any combination of these may be included in your plan, based on your doctor's assessment, to help with problems like:
Get Relief Today
Book an appointment today to start changing your health and your life too. Discover how much chiropractic may help you. Call us today!
CONTACT US

Chiropractic Care | (02) 6257 9400